Zita Samuel, MD
Board Certified, Adult Psychiatry
Hello, my name is Zita Samuel and I'm here to help you at any phase of your life! After medical school, I moved to Chicago to complete my Adult Psychiatry residency at Loyola University Medical Center/Edward Hines VA Medical Center. During my final year, I was elected Chief Resident by faculty and received The Resident of the year award. After residency, my husband and I moved to Ann Arbor, MI, where I joined an inpatient/outpatient private practice. My husband's training brought me back to Texas where I joined on as Assistant Professor at the University of Texas Medical Branch. While there, I ran the Consultation/Liaison and Emergency Department Psychiatric services. I was awarded the Junior Faculty Teaching Award and the Medical Student Teaching Award . Since moving to Austin, I volunteered under the University of Texas Medical Branch at Shoal Creek, teaching third and fourth year Psychiatry residents as part of their curriculum.
My philosophy is working with the patient and their support system to develop an understanding of the patient. I believe that stressors and life events shape an individual and play a strong role with biological factors. My experiences professionally and in life help me gain further insight into an individual.
My husband Shantanu, is also a physician in the area. Together we have 3 children and a dog. My sister, Diana and I felt compelled to open a practice together. We feel so fortunate that we can collaborate to help the community and provide comprehensive family care.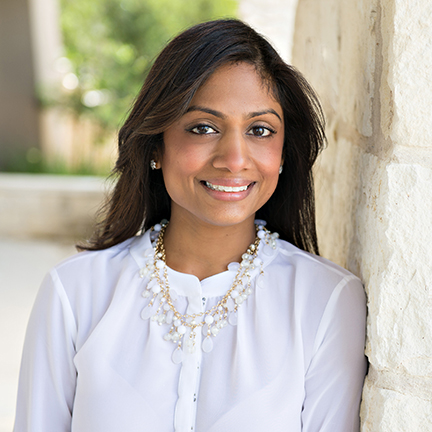 Diana Samuel, MD
Board Certified, Child and Adolescent Psychiatry
Board Certified, Adult Psychiatry
Hi name is Diana Samuel, and I am excited to have an opportunity to help you and your family! After graduating Ross University Medical School, I completed my Adult Psychiatry Residency at Baylor College of Medicine in Houston, Texas. I have always been drawn to helping children, so I then completed a Child and Adolescent Psychiatry Fellowship at the University of Texas at Southwestern in Dallas, Texas. During my fellowship, I was chosen by faculty and peers to serve as the chief fellow. At that time, I was able to work with great mentors in the field of medication management and psychotherapy.
After my training, I continued to gain experience in treating kids as young as five years of age through young adulthood in outpatient, inpatient and residential settings. Before moving to Austin, I had the opportunity to serve as a consulting psychiatrist for the Dallas Independent School District, one of the largest school districts in Texas. I was able to connect with the students and their families and prepare them for success in school and life.
Now that I have my own practice, I am able to utilize the best aspects of my training and experience, yet maintain the flexibility to spend an appropriate amount of time needed to help your child. Each child is different, and I will take the time to talk with and understand your child and will also take the time to meet as a family. The choice to start a medication is not an easy one for any family, but I will address your concerns, educate you on the risks and benefits, and will also discuss other treatment options. Along with treatment response, the impact of their surroundings (including family, school, peer and media influences) will be addressed on our visits. I will work with your family, therapist, pediatrician and other providers to help reach your goal.
I was born and raised in Texas and recently moved back to Austin with my husband, who is also a fellow longhorn. I am a mother of three kids, a wife and a daughter of aging parents. I understand how an illness can affect an individual and the family. I am excited to be collaborating with my sister Zita in helping families in Austin.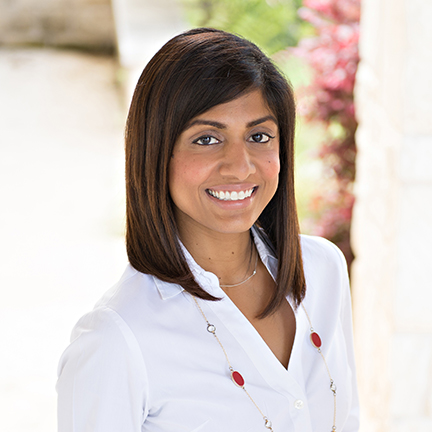 ---